Managing registration
Activating registration allows you to provide a registration form before accessing the webcast.
The Name and Email fields are mandatory.
It is possible to add custom fields (mandatory or not).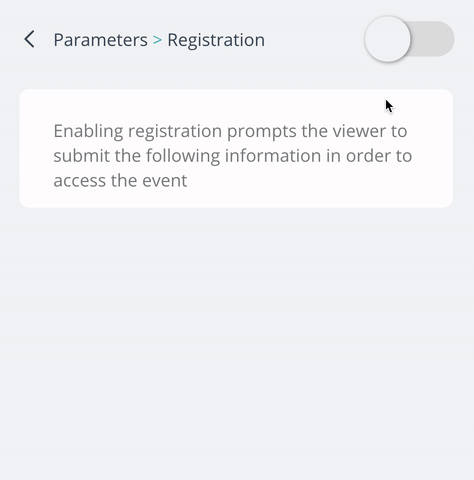 Regardless of the number of fields, the form is divided into two steps
The email

The other fields

If the security is activated the participant will have to complete an additional step.
E-mail
PIN (received by email)

Other fields
Find the registered participants in the Participants section of the webcast.